Community-Informed Wellness Program
We understand that being well involves an intersectionality of needs. Our wellbeing is most effective when we utilize multiple approaches to help develop and maintain it.
By providing easier access to services and knowledge, our goal is to empower individuals to make the most informed wellness choices for themselves.
We listen to you. Our clinics are structured to allow community centers to craft specific programming that responds to their resident's unique wellness needs.
The power of strong local relationships is crucial to making a meaningful impact. Connecting local wellness providers with members in their communities and building trust will have a positive ripple effect on us all.
In order to make real change and have the time necessary to build this trust, our programming needs to be consistent and sustainable. This requires moving away from both siloed offerings and dependency on volunteers. We recognize we need to work together, across wellness modalities, with a strong foundations and ability to pay clinic providers fairly.
Below, you will see the potential programming that you can choose from to bring a community wellness clinic to your center or organization. We'll work with you to help develop impactful services. This list is not exhaustive, so if there are areas you don't see addressed just let us know and we'll do our best to create it for you.
Click on the icons to see more!
Our program consists of 3 options:
1. Co-Created Wellness Services
2. Workshops
3. Special Initiatives
Co-Created Wellness Services
These services are offered in partnership with community organizations and the individuals/families that they serve. Each service is centered on particular needs identified by and for each partner location. These can be ongoing or a short-term series.
Critical components include:
Desire and openness to learn from and partner with a community on their wellness interests and needs.
Understand that wellness is a journey and have a commitment to create and offer services for the long-term.
Offer services in locations that are familiar to and comfortable for community members. (i.e., community centers or nonprofit organizations).
Examples of services: massage therapy, mental health support, youth nutrition classes, acupuncture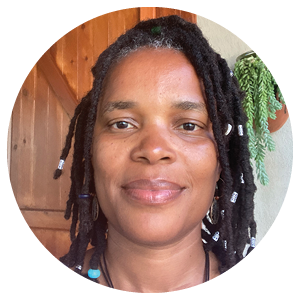 "Having a partnership with Be Well enabled our program to offer comprehensive one-one mental health services to our participants at a very crucial time in our community/society with the Covid-19 pandemic and all of it's unprecedented mental health catastrophe. The opportunity for our marginalized families to receive high quality mental health services at a safe space and at no cost was immeasurable. My hopes are that some day we as a society take mental health as seriously as we do physical health to have little mental and wellness clinics in each community/neighborhood center in Madison."
– Elsa Caetano, Youth Program Director Kennedy Heights Community Center
Our Current Wellness Services:

BLW Neighborhood Center
Massage Therapy
Past Services: Youth Mental Health

Lussier Neighborhood Center
Functional Movement Classes
Past Services:
Acupuncture
Massage Therapy
Yoga for Wellbeing
Tai Chi for Arthritis & Fall Prevention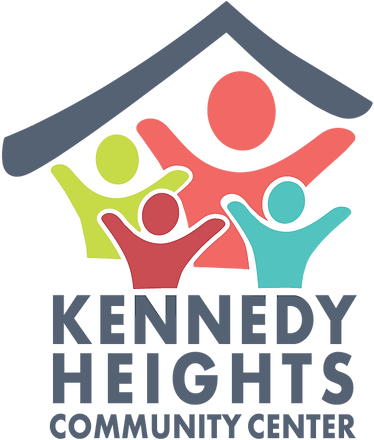 Kennedy Heights Community Center
Youth Nutrition
Youth Yoga
Past Services: Youth Art Therapy, Health Coaching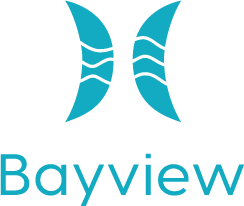 Bayview Foundation Community Center
Massage Therapy
Acupuncture
Excellent people, wonderful, professional, able to work on the problem. Experienced relief.
Doing a wonderful job. Just being there. Thank you for being there.
The classes have been excellent. I find it stimulating mentally and physically and I always learn something new. It's been great to get off the couch and do something engaging with other people. I really look forward to it.
It's been very helpful for my panic attacks!
Be Well care providers have created specific workshops addressing different aspects of wellness. Our community partners can choose from a menu of workshops and bring those that serve their residents' needs.
Examples of workshop topics: Brain-Based Compassionate Fitness, Curandera Writing
Be Well enters into thoughtful relationship with our community partners so we are able to learn and grow together for as long as needed. From this relationship, communities may identify unmet wellness needs that take us outside our core programming. Through considerate conversations, together we will assess if and how we can meet those needs.
Examples: event participation, co-leading community conversation circles, panel discussion participation
The Impact of Long COVID Within Madison's Marginalized and Low Income Communities
This project was conducted from September 2022 through April 2023. In support from a grant from the Wisconsin Department of Human Services, we developed a community-based survey and focus group project that advocated for understanding the long COVID-related topics such as symptoms, impacts, needs, and access barriers. It utilized quantitative and qualitative methods, including a community survey of 191 community members done in English, Spanish and Hmong. The 4 focus groups, done with community-based stakeholders, reflected on the survey results and discussed potential future recommendations.

Summary Highlights:
Self-Reported Survey Findings:
76.44% of individuals had COVID-19
76% had a family member with COVID-19
50.7% reported at least one long COVID symptom
Biggest Barriers to Services Findings:
41.4% cost or financial issues
32.5% lack of time
21.5% transportation
Most Requested Services Findings:
49.7% mental health counseling
40.8% physical movement
35.6% stress reduction techniques
Key Focus Group Findings:
Survey findings reflect what they see with their residents
Continue and deepen our research on this issue
Prioritize building trust between providers and residents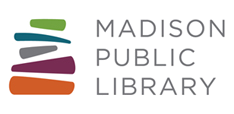 Throughout the summer of 2021, we co-created 4 Live Well @ Your Library wellness events held at different neighborhood branches. These events centered on equitable access to resources, BIPOC practitioners offering wellness services, and listening and learning through community conversations.
We also conducted a community survey. Here are results from our question: "What services would you like to have offered in your neighborhood?"